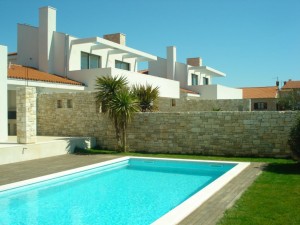 A very popular type of accommodation in Pula is Private Apartments, here on our page www.pula-croatia.com we have selected some of the best private accommodation in Pula and the surrounding area, but before you browse trough our accommodation catalog, you might want to check out our information below about the city parts and the accommodation types.
The city of Pula offers private accommodation in all prices ranges, so no matter if you are looking for Budget accommodation or high end holiday houses with Swimming pool you will for sure be able to find a suitable accommodation
If you are the impatient type you might of course also go directly to our accommodation catalogs.
City parts in Pula – with most private accommodations
Monthegiro: is a situated about 1 km from the city centre of Pula and only a few hundred meters from the Pula amphitheatre the Arena. Bus lines number 2, 4, 8 and 9
Monvidal, the city part of the fortress Monvidal, is about 1 km from the city centre and 500 meter from the Pula amphitheatre the Arena. All bus lines are within walking distance.
Valvidal: is a bit further out of town then Monvidal, the distance to the city centre is about 2 km which is about 15-20 minutes walk. Bus lines number 1 and 9
Gregovica: is the city part next to Monvidal, in the city part you can find the city hospital as well as the fortress San Michelle, distance to city centre app. 1.5 km. Bus lines number 1 and 9
Montezaro: this city host one of the city parks, the park Montezaro, distance from here to city centre 0.5 to 1.5 km depending on where in the area you stay. Bus lines number 2, 2a, 3, 3a, 4 and 6.
Monterizzi: is situated after Montezaro, direction out of town, distance to city centre is about 2 km, beaches are less then 1 km away. Bus lines number 2, 2a, 3, 3a, 4 and 6.
Valkane, Sisplac and Veruda: are situated along the coast, all tree city parts have large selection of private accommodation; distance to city centre is 2 – 2.5 km. Bus lines number 2 (only Veruda),4 and 6
Vidikovac: is the city part of the fortress Casoni Vecchi, the area is about 3 km from the city centre, nearest beach is app. 500 meter. Bus lines number 2 and 3
Nova Veruda: is situated next to the Marina Verudela, app 3.5. km from the city centre, this city parts have lots of Private accommodation, hotels, and pensions to offer. With a bit walking you can catch bus number 2, 3 and 8
Small cities in the surrounding of Pula
If you prefer to spend your holiday in a smaller touristic city fairly close to pula, you should consider the cities below, all of them are typical Mediterranean tourist cities:
Banjole: is a small tourist town 6 km southeast of Pula, majority of the 1000 people living in this old fishermen's village, are working with tourism. Most of the accommodation available is private apartments, but the city also has a few well visited campsites in the surrounding area.
Pješčana Uvala: is a small settlement situated 5 km from the city centre in Pula, the settlement basically consists of a few hundred houses (mainly used for apartment rental), which are situated on two small peninsulas, surrounding a small bay. The highlight of the bay is the natural sandy beach. From most apartment houses in the settlement, there is view on the Verudela peninsula, the top tourist resort in Pula.
Fažana: 8 km northwest of Pula, the small coastal town Fažana can be found, although the city is mainly know for the large campsite Bi-village, it is also recommendable for a stay in a private apartment. Opposite to Fazana one of Croatia's most popular national parks Brijuni can be found, in the summer month there is "heavy" traffic in the city centre of Fažana, as visitor leave with boat from here to get to the national park.
Accommodation types in Pula
We have carefully selected a number of accommodations situated with in a radius of 10 km from the Pula city centre, the accommodation can be book directly trough our partners.
Private Apartment 2-3 person – in our catalogue we have selected a number of 2-3 person apartments, which in most cases have air-condition, separate sleeping room, a balcony or a terrace – here you can see the selected 2 person apartments
Private Apartment 4-6 person – the majority of the 4-6 person are equipped with air-condition, balcony / terrace, 2 sleeping room, in some case the apartments have 1 separate sleeping room and a sleeping couch in the living room area – here you can see the selected 4 person apartments
Large Private Apartment – 6 persons and more apartment normally consist of two sleeping rooms with double and a living room with a couch for two person, in some case the apartments have 3 separate sleeping room, amenities like air condition, balcony / terrace are available in almost all of the apartments- here you can see the selected Large apartments
Holiday houses: The holiday houses are free standing houses with a capacity from 6 to 12 people, in most houses the guests have the whole house at there disposal, in few cases the house owner also live in the object. The houses are fully equipped for the number of persons, and outside areas are at disposal for the guests – here you can see the selected Holiday Houses
Holiday houses with pool: same as by holiday houses, addition guest here has a swimming pool at their disposal. Here you can see the selected Houses with pool
Budget accommodation: our list of budget accommodation included object with the lowest per / person night rates, in this category discounted and last minute object can also be found. Here you can see the budget accommodation
We recommend:
| | |
| --- | --- |
| Cheap Accommodation Croatia | Cheap Apartments Croatia |