Pula is the largest city in Istria, western Croatia, located on southern tip of the Istrian peninsula. It is also a very popular place with people looking to buy Croatia property. Pula was once an Austro-Hungarian Empire major naval base. Nowadays, it is an important Croatian port and an industrial centre being something in between a busy working port and active Istrian Riviera town. The Romans captured Pula in 178 B.C. where they built the most amazing and well-known Pula amphitheater, which remains are still used as Pula's summer stage for various opera and pop performances, as well as for well-known Pula Film Festival, hosted there since 1953. The Pula amphitheater was built at the end of first century B.C. Its outer shell is almost completely preserved. During the history, Pula was destroyed by and rebuilt three times!
Pula is probably the most established real estate market of any town on the Istrian peninsula due to its size, long history and appeal with foreign buyers from Italy, Austria and Germany. Real estate in Pula and it's surrounding area benefit from excellent transport links and proximity to the rest of Europe. Property prices in Pula vary considerably depending on the sort of property you are considering buying. It is possible to pick up a bargain apartment for €1500 / m2 or buy a first row villa for more than €1,000,000 but as always location factors drive price.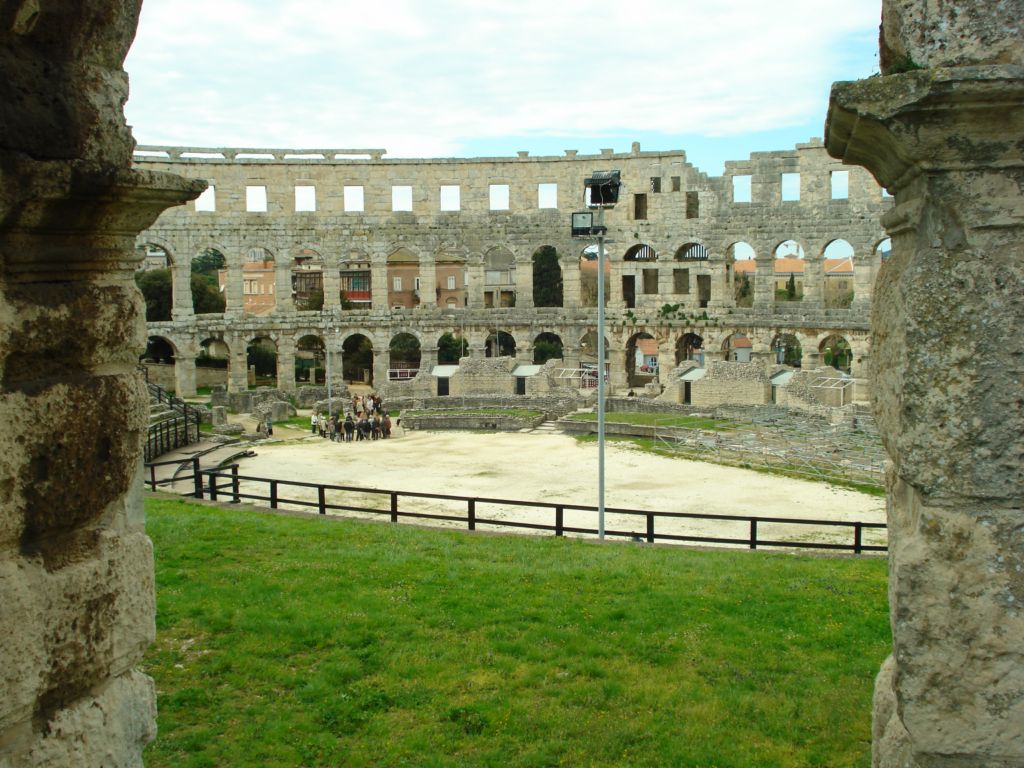 The supply of property in this area is plentiful although as with many part of Croatia old stone properties are harder to find, at least those that are clean and you are able to purchase. It is hard to see how one can go wrong buying a second home or investment property in Pula so long as you pay attention to your location and immediate surroundings. There is an established rental market in Pula too. However, it is largely driven by foreign tourist visiting Pula during the summer period and therefore make sure you consider the length of season when calculating rental yield.
First Property Croatia
Find real estate Croatia with FIRST property Croatia. We are a Croatian real estate agency with a long history of working with foreign buyers buying propery in Croatia. One of our most popular attributes is providing clients with a property finding service. In doing so we do all the hard work of tracking down relevant properties according to clients clearly defined search criteria. Buyers pay agency fees in Croatia so why not get value for money and get your agency to do all the hard work for you. Please do contact us for more information.
Contact First Property Croatia:
E-mail: info@firstpropertycroatia.com Phone: +385 (0)21 318 188; +385 (0)91 480 2628 Web: www.firstpropertycroatia.com
BBM Real Estate
BBM Real Estate Agency is company for property trade and tourism. Agency BBM provides all types of properties in Istrian region in Croatia. Also, if you plan to visit Croatia we assist you to book your accommodation. On these pages you can find all information on our services and send us your requests via e-mail anitabbm8@net.hr or via telephone. Properties in our offer are classified as follows: Flats, Houses, Land, Business Premises and Letting. This way you can search through for type of property of your interest. You can also use our Search service. The agency BBM will give a professional advice for all clients in all possible bureaucratic issues when buying a property from valuation up to guidance when investing.
Contact BBM Real Estate Pula:
E-mail: bbmmedulin@gmail.com Phone: +385 (0)52 383 967 Web: www.bbm-agencija.com
Kvintet Real Estate
Kvintet Ltd. is a real estate agency offering professional personal services. Our expert sales team has exceptional level of property experience and local knowledge. The company is situated in Pula, Jurja Zakna 4b. Real estate agency Kvintet provide a wide range of services related to the property market in Istria and Croatia: legal consulting and taxation services, company registration and book keeping services, managing small and large scale projects, securing work permits and visas, property marketing, contracts, renting etc. Buying a property in Istria will provide you a piece of Mediterranean lifestyle, which reflects in beautiful countryside with rich historical heritage, mild climate and, of course, gastronomy with an emphasis on original local recipes.
Contact Kvintet Real Estate Pula:
E-mail: info@kvintet.hr Phone: +385 (0)52 500 795 Web:  www.kvintet.hr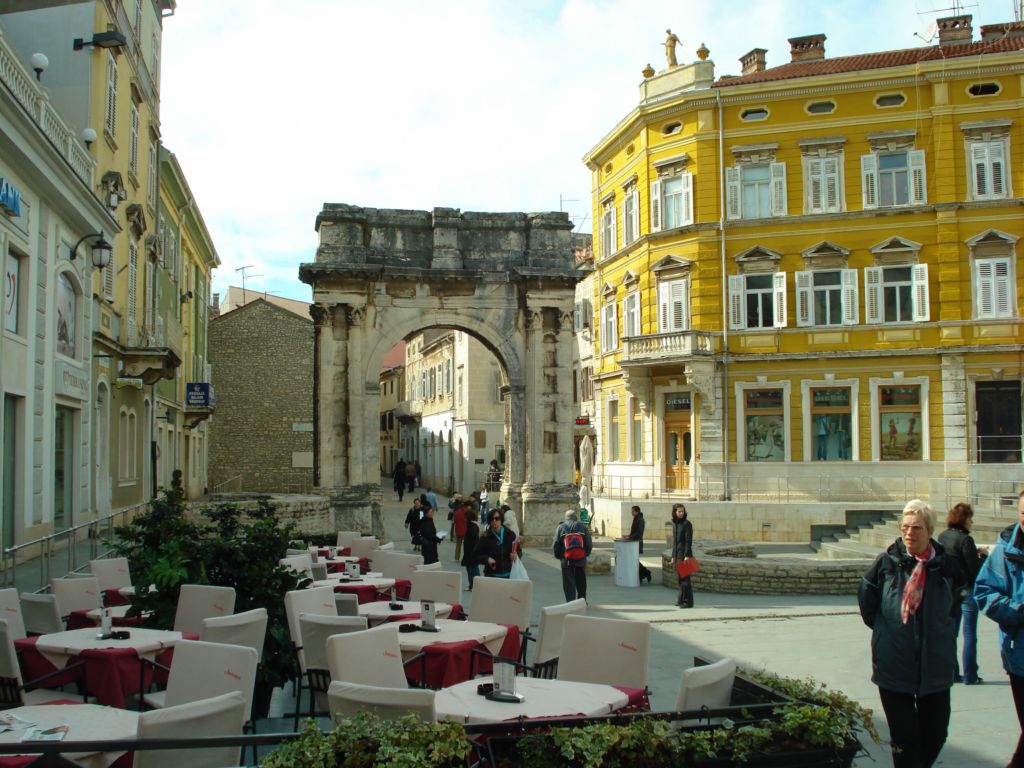 Matisse Real Estate
Agency Matisse for Real Estates has been founded in 2000, with head office in Giardini 3/III. Our agency's activity is intermediation in sales/acquisitions of houses, apartments, old stone houses, plots, commercial spaces… We cover primarily Istria, but in co-operation with partner agencies we cover Kvarner and Dalmatian coastal area, also entire Croatia. We co-operate successfully with partners from Slovenia, Russian Federation, Serbia and Monte Negro. Our long standing experience in real estate and our staff expertise is a guarantee that the whole process of purchase will be done according to the law.
Contact Matisse Real Estate Pula:
E-mail: info@matisse-immobilie.com Phone: +385 (0)52 210 135; +385 (0)98 420 792 Web:  www.matisse-immobilie.com
Residence Real Estate
Buying or selling a property is one of the most important transactions our clients undertake and we know they need to have absolute confidence in their sales negotiator. Our people are amongst the best in the industry. First and foremost, they are highly experienced in their specific fields. Equally important, they build good relationships with our clients, taking time to understand their requirements and working closely with them throughout the sales process. We set high standards and are personally involved making sure every client gets an exceptional level of service. Real estate agency RESIDENCE is present at domestic and international market, and our clients are guided by an experienced team of attorneys, and surveyors who meet all the expectations of our customers.
Contact Residence Real Estate Pula:
E-mail: residence@pu.t-com.hr  phone: +385 (0)52 540 025; +385 (0)98 855 434 Web: www.residence.hr
Akropola Real Estate
AKROPOLA Properties is amongst leading real estate agencies in Istria – Croatia, offering a huge range of properties for everyone's taste and pocket. To our clients we provide professional turn-key services, including legal services, bringing a transaction from contract to closing. Our motto is Professionalism And Discretion – satisfied clients are our best reference.
Contact Akropola Real Estate Pula:
E-mail: info@akropola-immobilien.com phone: +385 (0)52 222 101 Web: www.akropola-immobilien.com