Home » Apartments, Hotels in Pula
Centinera Resort Pula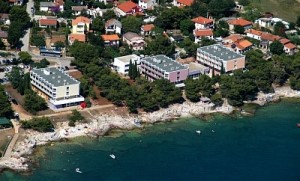 You will find the Centinera Resort some 6 kilometres away from Pula, Istria (Croatia), southwards. The prime attraction of this three-pavilion resort is as yet untouched nature. As a matter of fact, the establishment boasts incorporating traditional values into hospitality management as it is located by a small, quaint fishing village named Banjole. This alone makes it rather unique among hotels in Croatia. The area is surrounded by old pine forest.
Rooms and suites at Centinera Resort:
The Centinera Resorthas 139 rooms spread out in three pavilions. Out of this 105 are doubles; there are 22 singles and 12 family size rooms. If you are a non-smoker, you will be specially accommodated. All public space and rooms are air-conditioned. There is no fee for children younger than 12.
Facilities at Centinera Resort:
The resort being somewhat of a Robinson retreat, you should not be surprised a caffe bar in the bay is advertised as a speciality. However, you shall not miss the amenities of the modern every-day. Parking is provided, internet is there, and there are washing and ironing services. For your excursion needs, you can rent a car, while the personnel speak languages. There is also the hotel gym with fitness programmes.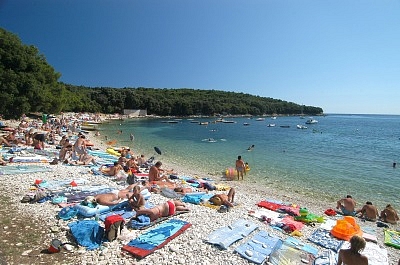 The hotel restaurant has just been redone. It is a two-storey affair with some 400 seats and is air-conditioned. The food it offers includes both local and international cuisine. It also has a terrace with sea view.
If you need to stop for a while, you've found your venue. On the other hand, the place can prove to be a perfect venue to explore ancient Pula, featuring the best preserved colosseums worldwide, or the national parks of Brijuni and Plitvice. If thinking in cross-border terms, the bustling Venice is not that far away either.
Contact information:

Resort "Centinera"
Address: Indije 1, Banjole, HR-52100 Pula
GPS: N 44° 49,32 // E 13° 51,34
Tel: ++385 (0)52 526 320
Fax: ++385 (0)52 526 325




Photos of Centinera Resort-Pula:

Tags: Apartment, Hotels in Pula