Home » Usefull Information
Car rental Pula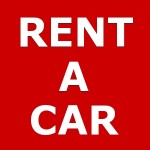 If you come to Pula to spend your holiday and if you don't want to mess around with the public transportation, there are many companies offering the service of renting cars. Here are some of them:
Uniline – which operates in Pula as well as in other larger cities in Croatia. Uniline offers all types of cars for rental, from the cheap ones to the luxurious. There is also a possibility to choose between a stick shift car and an automatic. It also offers child car seats as additional equipment.
City Rent – a company which operates in Pula as well as in Rijeka, Porec, Rovinj and Labin. It covers the Istrian region. The offer includes all types of vehicles like cars, commercial vans and combined. It also includes short and long term rentals.
MANUEL rent-a-car – this company is founded in Pula. The company's offer includes all types of cars and in summer months they also rent scooters. They also engage in all types of transfers and possibilities to rent a car with a driver.
STOP rent-a-car – this company operates in the whole country. It offers the following services: rent a car, passenger transfers, luxury vehicles rental, quad and scooter rental, fly and drive service, drop off service in Europe, pick up and drop off on your address, daily, weekly, monthly  rents, individual drive, VIP individual drive with luxury cars.
Other companies are: GIUSTO rent-a-car, TREF, CIRUS, VIVACE and others.
In addition to the above mention local companies it is of course also possible to rent a car in the pula airport from all the well known car rental brands, you can see a large car rental offer in Pula here:
Depending on car rental company various condition apply, so remember, if you request a quote from several of the above mentioned companies, to check what is included and which restriction apply to the offer.
If you plan to visit other countries like Bosnia or Montenegro some companies require and additional insurance but not all.
Tags: Pula Airport, Transfer